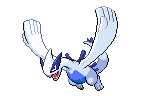 hey i'm matt, he/him, 20
previously known as magicdoor
i'm mostly only active for dailies!
kitties im tryna get ... !?
★ pretty kitties in general tbh
★ solid watercolors in the black-silver family oughh
★ more black kitties ?
★ albinos !? bluebino .. ?! greenbino .....
★ more solids in general hehehe
lore and info tidbits about my kitties
★ none of their pronouns and sexualities are super steadfast because i forget what i assigned them a lot and sometimes i think cats would look good together for beans reasons
★ also for this reason maybe think of parental relationships more like. main guardian/caretakers or as more like apprentice/mentors. my cats follow the lore of beans being parented by everyone in the village pretty much
★ i assign them relationships that don't exist ingame yet
symbols key
🌱 my starter squad
💫 my favorites!
💲 selling
u should click my pokes if u like hehe